Follow the Journal on:    
Mailing Address
Adam J. Gordon, MD MPH FACP FASAM
Editor-in-Chief, Substance Abuse
University Drive C (151C)
Pittsburgh, PA 15240
(Note: DO NOT mail manuscripts.)
Connect with Substance Abuse
Twitter: https://twitter.com/SubstanceAbuseJ
Facebook: www.facebook.com/SubstanceAbuseJournal
Executive Editorial Board
Editor-in-Chief
Adam J. Gordon, MD, MPH, FACP, DFASAM is an Professor of Medicine, Professor of Clinical and Translational Science, and Advisory Dean at the University of Pittsburgh School of Medicine. He is a board certified in Internal Medicine by the American Board of Internal Medicine (ABIM) and is certified in Addiction Medicine from the American Society of Addiction Medicine (ASAM)/the American Board of Addiction Medicine (ABAM). He is the core faculty of the VA Center for Health Equity Research and Promotion (CHERP), the VA Mental Illness Research, Education, and Clinical Center of VISN 4 (MIRECC), and the University of Pittsburgh's Center for Research on Health Care (CRHC). He is the co-Director of the Section of Treatment, Research, and Education in Addiction Medicine (STREAM) within the Division of General Internal Medicine at the University. He leads health services investigations to improve access to medical, mental health, and substance abuse services and for patients with addictive disorders, who are homeless, and other vulnerable populations. He has published over 200 peer-reviewed papers and abstracts, invited papers, books, book chapters, and internet-based products and has received several national honors including both the AMERSA New Investigator/Educator Award and the W. Anderson Spickard, Jr. Excellence in Mentorship Award. He is involved in a variety of editorial teams, review panels, guideline/protocol committees, and advisory panels. He is a past President of the Allegheny County Medical Society and a past Trustee of the Pennsylvania Medical Society. He is an active clinician, serving as the continuity of care provider in homeless and primary care clinics.
Team of Associate Editors
Ingrid A. Binswanger, MD, MPH, MS is a Senior Investigator at the Institute for Health Research at Kaiser Permanente Colorado. Her academic appointment is as an Associate Professor of Medicine in the Division of General Internal Medicine and an Affiliated Member of the Division of Substance Dependence at the University of Colorado School of Medicine. She is currently a Visiting Fellow at the Bureau of Justice Statistics of the US Department of Justice. Dr. Binswanger is the Program Director for the Primary Care Research Fellowship and the Patient-Centered Outcomes Research Scholars Program at the University of Colorado and Denver Health. Dr. Binswanger conducts research on health and the criminal justice system and the prevention of medical complications of drug use, such as overdose. Her focus has been on how to improve health outcomes among vulnerable populations. In 2011, she was honored with the New Investigator/Educator award from the Association for Medical Education and Substance Abuse and the Clinician Investigator Award from the Mountain West branch of the Society of General Internal Medicine. Dr. Binswanger received her MD from the University of California, San Francisco, where she also completed a Primary Care Internal Medicine Residency. She completed fellowship training in the Robert Wood Johnson Clinical Scholars Program at the University of Washington. She sees patients at the Addiction Treatment Services of Kaiser Permanente Colorado.
Alan A. Cavaiola, PhD, LCADC is a Professor in the Department of Psychological Counseling at Monmouth University where he teaches in the Addictions Studies masters degree track. He is a Licensed Psychologist and a Licensed Clinical Alcohol and Drug Counselor. Dr. Cavaiola's research interests are primarily in the area of assessment and treatment of DUI offenders. Prior to beginning his academic career, Dr. Cavaiola was the clinical director of the addictions treatment programs at Monmouth Medical Center, Long Branch, NJ.
Babalola Faseru, MD, MPH is an Associate Professor with a joint appointment in the Department of Preventive Medicine & Public Health (primary) and the Department of Family Medicine at the University of Kansas Medical Center. He is also the Consultant Medical Epidemiologist at the Bureau of Health Promotion, Kansas Department of Health and Environment. He received his medical and public health education, across the continents of Africa, Europe and North America. His primary research area is in cancer prevention and control, with an emphasis on nicotine dependence and smoking cessation in both clinical and community-based settings. His current research is focused on examining behavioral, genetic and environmental determinants of persistent smoking and smoking-related health disparities among understudied populations, such as minority populations and hospitalized smokers. He is also involved in international tobacco control capacity building. He was a recipient of the Best Abstract Award at the Association for Medical Education and Research in Substance Abuse (AMERSA) conference of 2008. He is an experienced reviewer and was recognized as an outstanding reviewer for the Journal of General Internal Medicine in 2011. Dr. Faseru is recognized as an outstanding educator – he was invited for an Educator's tour of the US Army Medical Service Corps in San Antonio, Texas in 2008. He has also received the Excellence award in Public Health Teaching at the University of Kansas School of Medicine in 2011 and 2014.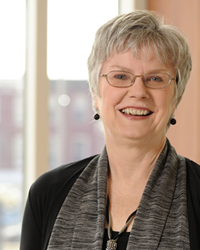 Deborah S. Finnell, DNS, RN, FAAN is a faculty member in the Acute and Chronic Care Department of the Johns Hopkins University School of Nursing. Dr. Finnell holds board certifications in advanced practice psychiatric mental health nursing and in addictions nursing. She completed a two-year part-time postdoctoral fellowship in nursing through the VA Office of Academic Affiliations. Dr. Finnell has conducted funded research focusing on improving the health of Veterans with mental disorders and substance use disorders. She brings her passion for the neurobiological bases of mental health and addictions to her clinical practice, teaching, research, and policy / advocacy. She served as President-Elect and President of the International Nurses Society on Addictions (2008-2012), Chair of the Addictions Nursing Certification Board and currently serves on the Committee on Nursing Standards for the American Nurses Association.
Marianne Pugatch, MSW, MA, LICSW is an Inter professional Advanced Addiction Fellow at the Veterans Administration, Boston Healthcare System and a doctoral candidate at the Heller School for Social Policy and Management, Brandeis University.  Ms. Pugatch's research interests include predictors of the referral to treatment after screening positive for hazardous alcohol use, stigma, patient centered care and the quality of behavioral healthcare for special populations.  She received a BA from Barnard College, Columbia University and a Masters in Social Work from Boston College.  Ms. Pugatch has more than 15 years of clinical experience as a licensed clinical social worker providing evaluation and treatment for people with substance use disorders; she was the clinical director of social work at the Adolescent Substance Abuse Program, Boston Children's Hospital from 2004-2012. She has trained interdisciplinary clinicians locally and nationally on topics related to addiction, opioid use, as well as screening, brief intervention and referral to treatment (SBIRT).   She has held leadership roles on two SAMHSA SBIRT training grants. She was also a NIAAA pre doctoral trainee at Brandeis University from 2011-2014. Ms. Pugatch has been a member of the Association for Medical Education and Research in Substance Abuse (AMERSA) where she has served as a Co-Chair for the Social Work Special Interest Group since 2010 was an elected member of the Executive Board from 2012-2014 and the recipient of the 2008 Best Abstract Award.
Colleen Corte, PhD, RN, FAAN is an Associate Professor at the University of Illinois at Chicago College of Nursing. She completed a 2 year interdisciplinary postdoctoral fellowship at the Addiction Research Center at the University of Michigan. Dr. Corte's program of research is focused on the 'drinker identity' as a cognitive vulnerability for alcohol use in adolescents. She has focused on identifying modifiable precursors of the drinker identity in a variety of samples — children, adolescents, young adults, and sexual minority (LGBT) young people. Dr. Corte publishes and presents widely on her research. She has served on the Board of Directors for the International Nurses Society on Addictions and her research has been recognized by the Research Society on Alcoholism and the Midwest Nursing Research Society.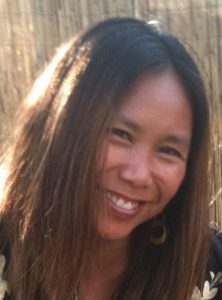 Elizabeth M. Oliva, PhD received her PhD in Developmental Psychopathology and Clinical Science from the University of Minnesota where her graduate work examining the etiology of substance use from adolescence to early adulthood was funded by a National Science Foundation Graduate Fellowship. She completed her pre-doctoral clinical psychology internship at UCSD/VA San Diego. Dr. Oliva is an Investigator at the VA Center for Innovation to Implementation (Ci2i) at the VA Palo Alto Health Care System and a Senior Evaluator for the VA Program Evaluation and Resource Center (PERC; one of three VA Office of Mental Health Operations evaluation centers). She is currently the VA National Opioid Overdose Education and Naloxone Distribution (OEND) Coordinator and has also conducted research on VA OEND implementation. In her role as VA National OEND Coordinator, Dr. Oliva works with interdisciplinary teams—e.g., MDs, PharmDs, RNs, LCSWs, Psychologists—to create national VA OEND resources for patient and provider training. In addition to OEND, Dr. Oliva's areas of expertise include the etiology of substance use disorders and substance use disorder treatment research. She is particularly interested in implementation science and identifying ways to improve patient engagement in evidence-based treatments, especially engagement in pharmacotherapies for substance use disorders.
Managing Editor
Dan Harding, BA is based in Pittsburgh, Pennsylvania, USA as a Project Coordinator for the Department of Veterans Affairs. His duties consist of operating research studies relating to addiction medicine with CHERP and MIRECC, most recently as Coordinator for Buprenorphine in the VA (BIV) Initiative. His personal and professional interests have recently led him to participate in the August 2016 cohort of altMBA. He was once held up at gunpoint and successfully talked his way out of it, competed in the Air Guitar National Championships, and had his wedding ring recovered by a scuba diver in a Canadian river. He takes great joy in his roles as a husband and father, and in chips and salsa.
Our full editorial board can be viewed here.